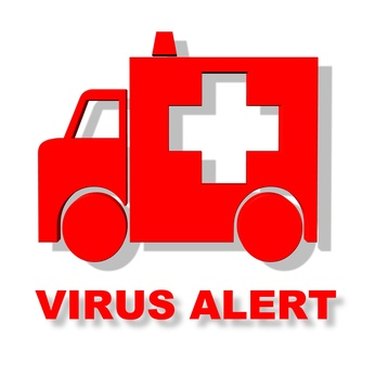 Kaspersky system security programs, including Kaspersky Anti-Virus 2010 and Kaspersky Internet Security 2010, are some of the most popular Microsoft Windows security suites. However, if you've switched to a different program, you'll want to uninstall your Kaspersky program to prevent problems. Uninstalling a Kaspersky security program is done the same way as with any other program installed on a computer and should not take the user more than a minute or two to complete.
Windows 7
Step 1
Access the "Start" menu of your computer and click on the "Control Panel" link.
Step 2
Open "System and Security" within the "Control Panel" and click on the "Programs" link.
Step 3
Select "Uninstall a program" in the "Programs and Features" section at the top of the window.
Step 4
Select the Kaspersky software you want to uninstall from the list of programs installed on your computer and click it once to highlight it.
Step 5
Press the "Uninstall/Change" button above the list of programs to uninstall the Kaspersky software. You will receive a pop up asking you to confirm your action. Click the "Yes" button on the pop up to complete the process.
Windows XP
Step 1
Open the "Start" menu and access the "Control Panel."
Step 2
Click on the "Add or Remove Programs" feature in the "Control Panel" and then select the "Change or Remove Programs" box in the window that appears.
Step 3
Locate the Kaspersky software that you want to uninstall in the list on the "Change or Remove Programs" page and click on it once to expand it. The program will be found under "Currently Installed Programs."
Step 4
Click the "Remove" button on the bottom right corner of the Kaspersky software section to uninstall the Kaspersky program from your computer.