CPGZ files are compressed "Copy In, Copy Out" archives, or CPIO files, usually associated with Linux or Macintosh OS X operating systems. Archive Utility, a built-in Macintosh application can unzip CPGZ files and return them to their original state. This is useful if you need to access information or files contained within the compressed archive. You should allow approximately five minutes to complete this task, longer if you have several files to unzip.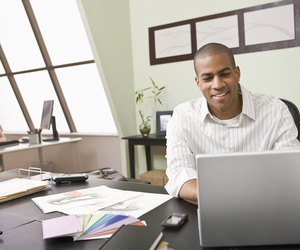 Step
Click an empty space on your desktop and "Command" + "N" to open a new Finder window.
Step
Select "Macintosh HD" from the sidebar. Open the "System" folder, then "Library" and "Core Services."
Step
Double-click the "Archive Utility" application.
Step
Click "File," then "Expand Archive" from the toolbar.
Step
Select the CPGZ file you want to unzip and click "Unarchive." The unzipped files will automatically be placed in the same folder as the original CPGZ file.