How to Update My USB Driver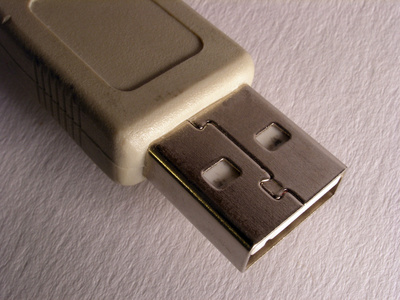 Universal Serial Bus (USB) ports are the most common way to connect devices to a computer. In the past, it was standard for a computer to come with 1.1 USB ports. Drivers are needed to make the hardware work, whether it's the old 1.1 standard or the newer 2.0. If you have Vista or higher, USB drivers are included, but an update could be necessary to support newer devices.
Windows
Step 1
Click the "Start" button and right-click "My Computer." Vista and Windows 7 will show "Computer."
Step 2
Click "Properties" and then click "Device Manager" on the left.
Step 3
Look for "Devices by Type." Alternatively, type "Cmd" in the Start menu to start a command prompt. Type "Devmgmt.msc" and press "Enter."
Step 4
Click "Universal Serial Bus Controllers" to expand.
Step 5
Click the right mouse button on "USB 2.0 EHCI Host Controller."
Step 6
Select "Update Driver."
Step 7
Choose "Install the Software Automatically" and click "Next."
Step 8
Click "Finish" to close the dialog box.
Mac
Step 1
Go to the Apple Support website (see References).
Step 2
Click the icon shown below "Software."
Step 3
Click "Easy Install" and the drivers will install into the extensions folder of the startup disk. You must have the Mac 8.6 operating system or higher.
Step 4
Restart when prompted by the installer. USB support will be activated upon reboot.
Tips & Warnings
These drivers offer basic USB support. Some devices need their own drivers, therefore always install the drivers included on the installation disc provided with the hardware.