OKCupid is a free dating website that gives users the chance to connect with others around the world. Uploading photos to your OKCupid profile gives other users the chance to see you before reaching out to you. You can upload multiple photos to the website using its photo upload tool. Photos are uploaded within seconds after they are submitted to the site. Photos may be uploaded directly from your computer or from another website.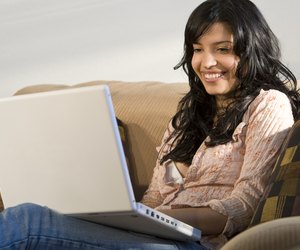 credit: dmbaker/iStock/Getty Images
Step
Access the OKCupid website. Log in to your account using your user name and password.
Step
Click "My Photos" in the left panel, then click "Upload a Photo."
Step
Click the location where your photos are saved. Click either "On the Web" or "On My Computer."
Step
Click "Choose File" if the picture is on your computer, then select the picture to upload. Click "Next" to upload the photo. Click "Finished." The photo will be saved to your profile.
Step
Enter your photo's URL if the picture is available online. Right-click the picture's image and click "Copy Link Address" to get the URL. Click "Next" and the picture will be uploaded. Click "Finished" to save the photo to your profile.