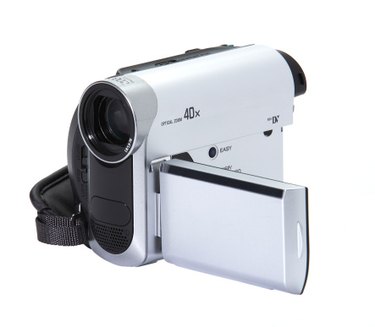 It's exciting to share digital video with friends on Facebook, especially if you spice it up with transitions, titles or special effects in iMovie. Like any digital video footage, file sizes can become quite large after adding effects, making them cumbersome or even impossible to upload to the Internet. iMovie has export settings to compress video in a smaller QuickTime format that is easily uploaded to Facebook.
Step 1
Create your iMovie project and edit it to your liking. Click "Save" to prevent your work from getting lost.
Step 2
Click "Export" from the main menu. Click the "QuickTime" icon. Select "Web" in the drill-down menu next to "Compress movie for." iMovie compresses the digital file to 12 frames per second. Click "Share," then enter the file name in the "Save As" text field.
Step 3
Log in to your Facebook account. Click on the "Video" icon in the "Share" pane located above your status field. This can be found on either your Wall or your Home page.
Step 4
Click on "Upload a Video from Your Drive." Click the "Browse" button to navigate to the QuickTime movie you exported from iMovie.
Step 5
Click on the iMovie QuickTime file in the "File Upload" window, then click "Open."
Step 6
Wait for your movie to upload and be processed on Facebook.
Tip
Upload movies under 20 minutes in length, or 1024 KB in size.
Warning
Do not upload copyrighted material to Facebook. Share only material you or your friends have created.