How to Use SRT in Windows Media Player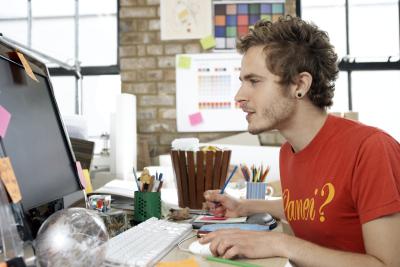 Windows Media Player supports playback of several types of video files, including AVI or WMV movies. SRT files (a popular type of subtitle track) may accompany your video in its containing folder, or you may have downloaded it as a separate component from the Internet. Unfortunately, since Windows Media Player does not support adding SRT or other subtitle tracks on its own, you will need to download a program called DirectVobSub from the Internet. This is the only program that allows you to add and import SRT tracks to your video.
Step 1
Open your web browser and visit the download page for the DirectVobSub filter. Click the "Download DirectVobSub" link to download the plug-in. Double-click the downloaded file to run through the installation process and agree to the terms of use.
Step 2
Open a new Windows Explorer window and locate the video you want to use your SRT file with. Open a second window and find your SRT file. Drag and drop your SRT file into the same folder as your video file.
Step 3
Rename your SRT file to match the file name of your video. For example, if your video file is named "xxx.avi," you will need to name your subtitle video "xxx.srt." (keep the individual file extensions the same).
Step 4
Launch Windows Media Player and open your video file in the main window. Click the "Play" tab at the top of the screen and hold your cursor over the "Captions & Subtitles" option. Select "On If Available." Your subtitles will automatically appear near the bottom of your video in Windows Media Player.
Tips & Warnings
If DirectVobSub does not work automatically in Windows Media Player, click the "Tools" menu at the top of the screen. Hold your cursor over the "Plug-Ins" sub-menu and select the DirectVobSub option.