Many televisions now have built-in digital tuners. These are adjusted in the same way as those on separate digital box. The first thing you will need to do is confirm that you television has a built-in tuner. To do this, check the user manual that came with the television, or check the back panel of the television where much of the information relating to the model is stored. The information can also be found on the manufacturer's website. You'll need to set up the built-in digital tuner on your television before you can use it.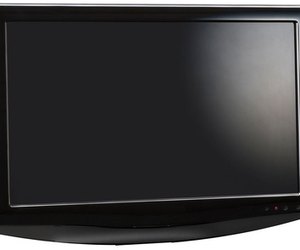 Step
Connect your satellite, antenna or digital cable to the rear of the television, if you are using any of these services. These cables should be attached to the "RF" in socket. Although the television has a built-in tuner, it has to receive the signals from an external source.
Step
Turn on the television. The words "Initial set up" should appear on the screen. If this message doesn't appear, then use the remote control. Press "Menu," and then select "Set Up."
Step
Run the setup. Highlight "Auto Scan," and press OK. The set will automatically search for all available channels. Wait for this scan to finish. The set will give the message "Channels found and stored." Press OK.
Step
Check to see which channels were added.