How to Use Webmail With Outlook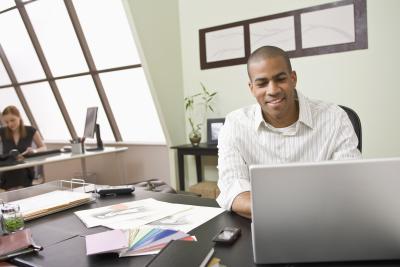 Keeping track of multiple Web mail accounts can take time, and forgetting to check an account may mean that you miss an important email. If you've got email headaches from checking your multiple Web mail accounts, configure them to work with Outlook so you can check all your emails from your computer. You can add as many Web mail accounts to Outlook as you want. The process may seem daunting to computer newbies, but it isn't hard to complete.
Step 1
Find your Web mail account's incoming and outgoing mail servers by searching your Web mail account's help center or using the listings at Email Address Manager (see the "Resources" section of this article). If you use Web mail platforms like Hotmail, Yahoo!, AOL or Gmail, Email Address Manager has this information.
Step 2
Write down the incoming mail server, outgoing mail server and port numbers for your Web mail platform. Note whether your Web mail platform has SSL enabled.
Step 3
Open "Outlook" on your computer, using the "Start" menu. Wait for the program to open before continuing.
Step 4
Click on the "Tools" bar in the "Outlook" menu, then select "Accounts."
Step 5
Click on the "Mail" tab. Select the "Add" option on the menu at the right and select "Add Mail."
Step 6
Enter the email display name that you want associated with your Web mail account, which may be your first and last name or a business name (it should be the same name as your Web mail account currently displays, unless you want to change it). Click "Next."
Step 7
Enter the Web mail address in the box when prompted. For example, write "myemail@yahoo.com" where "myemail" is your Yahoo! user name. Click "Next."
Step 8
Select POP3 from the "My Incoming Server' drop-down menu (unless your Web mail runs a different type of server).
Step 9
Enter in the incoming and outgoing server addresses in the boxes provided.
Step 10
Navigate to the "Advanced" tab and enter the port settings. Click the box marked "This server requires a secure connection" if your Web mail account was SSL enabled.
Step 11
Click "OK" at the bottom of the window to save your Web mail settings. Click "Close" to close the setup assistant. Now you can read Web mail with Outlook.