Dell computers, like other PCs and Macs, have a tendency over time to accumulate junk. This can happen slowly over time or quickly, with a computer virus. Sometimes just uninstalling old programs and running disk cleanup utilities isn't enough to free up your hard drive, and you have to start over. Wiping out your Dell Inspiron may be the best way to go.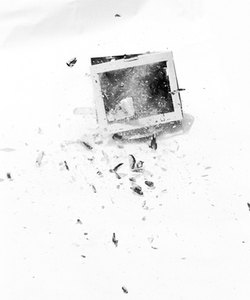 Use the Format Command to Erase all Data
Step
Log in to Windows 95/98/XP/Vista or 7 as the Administrator. It is not enough to just log in to an account with administrator privileges.
Step
Press the "Start" button. In the "Run" prompt, type the word "Command." This opens up a command prompt.
Step
In the command prompt window, type "format c:" and press "Enter." You will receive a warning that proceeding will cause all data on the hard drive to be erased.
Step
Type "Y" and press "Enter" to begin the format of your hard drive. This can take anywhere from several minutes to more than an hour depending on the size of your hard drive and the fragmentation of the data. When the process is finished, you will have wiped out your hard drive, with nothing (not even the Windows operating system) remaining on your Dell Inspirion.