More than a few Microsoft Outlook 2007 users have encountered problems with not being able to send or receive emails. These problems can be traced to a number of causes, including connectivity issues with your Internet Service Provider, your Microsoft Outlook server port settings, or even security restrictions being enforced by your antivirus program. You can try several troubleshooting tips to resolve your email issues, but you may need to contact your Internet service provider or email host to obtain the correct server settings for your email account.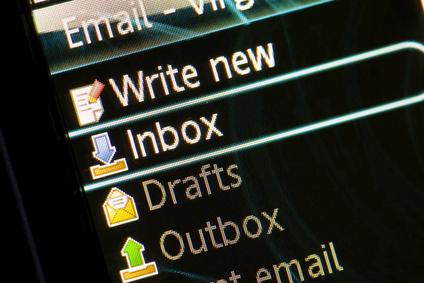 Verify Your Email Settings
Step
Open Microsoft Outlook 2007.
Step
On the Outlook 2007 toolbar, click "Tools" and then "Account Settings" to open the Account Settings window.
Step
Select your email account and click "Change." The "Internet E-mail Settings" window opens. Verify that the settings provided by your Internet Service provider or email host match the settings shown in this window. Make sure your name and email address as well as your incoming and outgoing mail server details are correct. Re-enter your user name and retype your password.
Step
Click "Test Account Settings" to test your settings. If you are still unable to send or receive email, go on to the next section for additional troubleshooting tips.
Check Online Status
Step
Open your Web browser.
Step
Navigate to any website. If you cannot access the Web, you could be offline and this may be why you are unable to send or receive emails.
Step
Close all running applications and reboot your computer. After the computer reboots, if you are still unable to access the Internet, contact your Internet service provider or tech support team for assistance.
Check Your Antivirus Program
Step
Start your antivirus program.
Step
Go to the Preferences tab and make sure the program is not configured to block incoming or outgoing email.
Step
Disable your antivirus program temporarily for testing purposes. Try sending an email. If it goes through, then your antivirus program is the problem and you will need to reconfigure the software to accept incoming and outgoing email connections. Refer to the user manual for your antivirus product for further details.
Step
Restart your antivirus software program after sending the test email as directed in the previous step so that your computer will be protected against viruses and spyware.