MagicJack is advertised as a way to save money by making calls over the Internet instead of paying for a land-based phone line. All that is necessary is a low monthly payment to make calls to friends and family and even for business use. The popular device is sold online and in stores. There have been problems with the device and services, however, ranging from usage issues to customer service.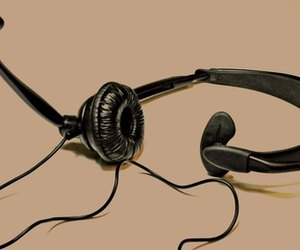 Payment Issues
MagicJack comes with a 30-day trial to start, but some problems arise when the company charges your credit card after 15 days. There are instances of customers being blindsided by the charge, especially if they have not made a complete decision on the purchases. If the customer decides to not use the services of MagicJack there have been delays with the refunds being issued in a timely manner.
Usage Issues
The installation is very straightforward and makes the service easy to set up. A major problem is not being able to make calls or stay connected to phone calls when the computer is idle or in hibernation mode. The MagicJack also uses a lot of bandwidth, which can slow the performance of your high-speed Internet connection. If you use a lower bandwidth package from your high-speed provider, your Internet connection will slow down when making MagicJack calls.
Security Issues
The MagicJack uses VoIP, or "voice over Internet protocol" technology to allow its users to make low-cost phone calls. However, VoIP also makes your Internet connection more prone to hackers. If your network is compromised, there is a risk that your phone calls can be listened to or that sensitive information transmitted online--such as banking information--can be intercepted.
Customer Service Issues
Customer service is essential in gaining confidence in a new program; with MagicJack, customer service contact is non-existent. When you buy a service to save money such a MagicJack, you should also be able to save money if you need technical help instead of having to spend money to get it properly installed with the right security features. Once you are able to get in touch with customer service, you are not always able to get the assistance because most of the solutions presented are automated.
Solutions
You can improve the performance of your MagicJack using a few techniques. Use a dedicated computer that remains powered on when using the USB-connected device. Cut back on Internet usage when using the MagicJack phone connection or upgrade to a faster Internet service. Use a firewall to protect the connection from the intrusion of viruses and hackers.