Turning on your laptop and being faced with a blank screen is never a pleasant experience. Screen problems are fairly common, however, and there are tests you can perform yourself to see whether the problem is a simple adjustment or something that requires a computer technician to solve. Try the troubleshooting steps below to determine whether or not your laptop needs professional help.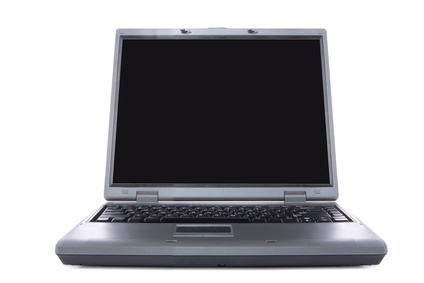 Step
Examine your screen to check for cracks or other signs of physical damage. A broken laptop screen will need to be replaced.
Step
Hit any key to see if your computer is in sleep mode. This technique should also work if you have mistakenly activated a password feature by pressing the "Fn" and another function key, but have not created a password.
Step
Check to make sure that the display priority is set for your laptop's screen, not an external monitor by pressing the "Fn" and another function key (it will probably have a computer and monitor printed on it) simultaneously. If this doesn't solve the problem, press the keys again to reset the display priority.
Step
Look closely at your screen to determine whether it is completely black or has a very faint image. If you can see an image, the problem may be a bad inverter board or backlight.
Step
Connect your laptop to an external monitor if your screen lights up but is blank. If the external monitor works, the problem most likely is with your LCD screen cable.