Enterprise systems (ES) allow for integration of data and applications of a business or organization process through a system that supports different operating systems for customized and non-customized programs. Here are several organizational benefits and advantages of an enterprise system.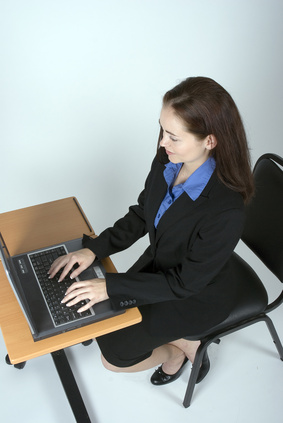 Centralized Databases
Centralized databases are a main feature of most enterprise systems. Databases allow the user to access data through query and data extraction programs. Programs that interface with the databases are simple and menu-driven and most include software "wizards," which ask the individual questions to help in the selection of data. The extraction of timely data can improve business functions such as customer support or accounting.
Infrastructure Costs
Enterprise systems are created to support the business infrastructure of an organization. Popular applications can be used to support functions such as customer service, accounting, management and production. The system also provides a user-friendly programming language module for developing custom or specialized applications. This makes for a flexible infrastructure that is adaptable to future changes, reduced IT software and hardware costs and increased productivity for system users.
End User Management
Enterprise systems provide the end user with various software applications or tools to use to perform tasks. An example is an integrated work-group calendar that allows users of a particular work group (for example, human resources) to work on a project or document at the same time. These systems allow for resource sharing through the network, which can be configured in various ways. End users can also work on remote projects with other work groups through an enterprise system.
Network Management
For technicians who are responsible for maintaining any type of network, maintenance can be a daunting task. An enterprise system network is fairly simple to maintain. In most cases, the hardware configuration consists of a mid-range server which provides processing power to terminals connected to the network. The core software of the ES system is usually licensed proprietary software which is purchased for the system according to the processing needs of the business. In a client/server-based network, other applications and terminals can be added to use the applications on the system. These systems include built-in network management utilities that make it easier to fix network problems concerning hardware and software.