Phones are a vital link to friends, family and business colleagues as they allow instant access to these people. When searching for a new phone provider, it is important to choose one that offers plan features and prices ideal for your type of use. Since every consumer is different, understanding the major features of a phone provider will help you determine which one to choose.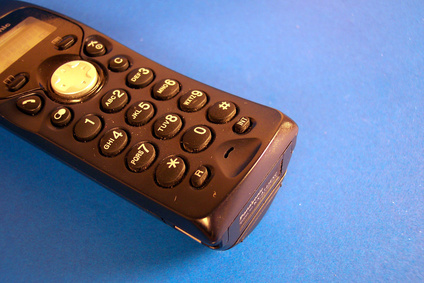 Coverage
Coverage can be defined in two ways. The first is whether or not you can make only local and regional calls or if you are able to make calls to any number within the nation. To determine the best phone provider, take a moment to look at your address book. If most of your telephone numbers are local or regional, selecting a provider with this coverage will be ideal; however, if you have numbers from around the country, nationwide coverage will be your best choice.
The second definition of coverage pertains to cell phones. Cell phone coverage determines exactly where your cell phone will work. Before deciding on a cell phone provider, review their coverage maps, which are normally available on the providers' website, to determine if there is ample coverage within your most frequented locations. If you travel around the country, view the nationwide coverage map to determine if the provider offers ample coverage area to places you travel most.
Plan Minutes
The best phone providers are those that offer enough minutes to match your average talk time. To determine your talk time, spend a week recording your average phone call and multiply this by four, or look at your previous phone billing statement. Landline phone providers often provide unlimited minutes to calls within your coverage area; however, if you find yourself calling numbers outside of your coverage area, consider signing up with a provider that offers additional minutes or unlimited nationwide calling.
Cell phone providers offer plans based on minute usage. These plans can range from a low number of minutes, such as 450 per month, to unlimited. After calculating the average number of minutes you use on your phone per month, you will be able to determine what provider offers the best plan based on your phone usage.
Additional Features
When selecting a phone provider, take a look at the included features. Common features a phone provider offers include call waiting, three-way (conference) calling, caller ID, call forwarding and voice mail. Choose a phone provider with included features you will actually use. If you find you do not use certain features, such as three-way calling, select a provider with usable features based on your needs.