Docx is the Word file format introduced in Microsoft Office 2007 for Windows, and Microsoft Office 2008 for Mac. It is part of Microsoft's Open Office XML File Format, and replaces the older .doc file format. Although newer versions of Microsoft Office can read old .doc files, older versions of Office cannot read the new .docx format without special updates.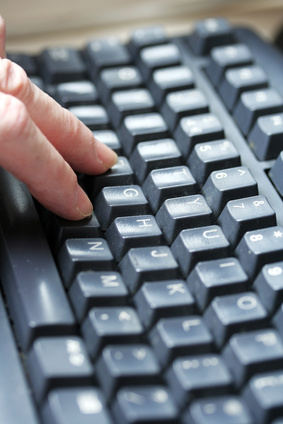 Open Office XML Format
Docx is part of the Open Office XML Format. According to the MSDN library, Microsoft adopted XML in Microsoft Office 2000, but did not fully integrate it until it implemented XML-based file formats (.docx for Word, .xlsx for Excel, etc.) in Microsoft Office 2007.
XML Format Benefits
The MSDN Library lists several benefits of the new XML file format. Because all Office Suite files share a common format, it is much easier for Office programs to coordinate data between each other. Microsoft designed the XML format to be more compact and rugged than older formats, as well. Files are up to 75 percent smaller than their pre-XML equivalents, and improved design makes it harder to corrupt data.
Compatible Software
The .docx format requires that you own compatible software. Before opening .docx files, make sure that you own a compatible word processor and update to its latest version to ensure that it works. The .docx format was designed for use with Microsoft Office Word 2007 for Windows, or Mac's Microsoft Office Word 2008. As of 2010, both office suites retail for $149.95 on Microsoft's online store. However, some other programs can also open and edit .docx files, such as Open Office by Sun Microsystems. This office suite is free and can work with a number of formats, including .docx.
Backwards Compatibility
Microsoft Office users who own older versions can download the Microsoft Compatibility Pack to ensure basic compatibility with the .docx format. For Windows users, the Compatibility Pack gives this functionality to Microsoft Office 2000, Office XP, and Office 2003. For Mac users, it makes Microsoft Office 2004 compatible with .docx and other XML formatted files. However, backwards compatibility will not give these files full functionality. According to Microsoft Office's article, "Open a Word 2007 document in an earlier version of Word," functions such as Mail Merge and macros cannot translate into older versions of Office.
Converting .Docx Files
Docx files can be converted into other file formats, which older Office suites can open. There are various conversion programs available online, such as the free .docx converter available at docx-converter.com. This can convert .docx files to .doc, .html, and various other file formats.