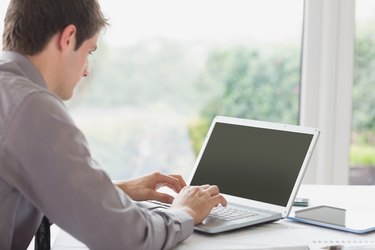 If you use Adobe software for your creative projects, you can enhance the capabilities of these programs with extensions, or software add-ons for specific programs. In addition, you can manage the extensions with free Adobe Extension Managers.
What are Adobe Extensions?
Extensions created by Adobe and third-party software developers enable you to add special effects, interface components, clip art libraries as well as perform maintenance tasks and other functions that are not native to a software product. The Adobe Extension Manager is a software program that works seamlessly with compatible programs to install, delete and search for free and paid extensions in the Adobe Exchange marketplace. You can run the extension manager from within compatible Adobe products or as a standalone program.
Adobe Extension Manager Basics
There are two versions of the extension manager available: one for the most current Adobe Creative Cloud programs and one for older Adobe CS6 programs. The most current version, Adobe Extension Manager CC, is compatible with Dreamweaver CC, Flash Professional CC, InCopy CC, InDesign CC, Illustrator CC, Photoshop CC, Prelude CC and Premiere Pro CC.
Adobe Extension Manager CS6 is compatible with Dreamweaver CS6, Fireworks CS6, Flash Professional CS6, InCopy CS6, InDesign CS6, Illustrator CS6, Photoshop CS6, Prelude CS6 and Premiere Pro CS6. You can download the extension managers from the Adobe website (links in Resources).