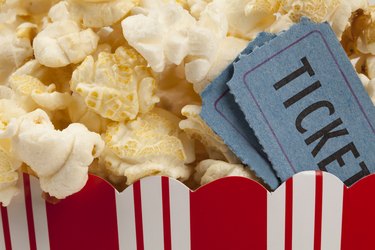 Going to the movies can be an expensive ordeal, especially if you go multiple times a month. But it doesn't have to be so expensive, because an app exists to save you money!
Movie Pass is a movie subscription service that allows you to pay a low monthly fee to have access to any 2D movie you want to see at over 4,000 participating theaters throughout the country.
Within the Movie Pass app, you can browse theaters, movies, and showtimes. Choose the movie you want to see that day, and show up 30 minutes before the movie begins. The app reserves your spot, then using your MoviePass card, you pick up your tickets and choose your seats at the box office.
The cost is regularly $10 a month, but for a limited time, sign up and pay a monthly fee of $6.95. Sign up for MoviePass here and start saving! The app won't save you money on popcorn though—that's on you.