Secret Santa is a really fun holiday tradition, but organizing it isn't always so fun—especially if you aren't meeting up with your friends or family in person to draw names from a hat.
To avoid any unnecessary holiday stress, check out Elfster, a website that will do the organizing so you don't have to. The site keeps the names that are drawn a secret, because when it comes to holiday gift exchanges, spoiler alerts are super grinch-y.
As the organizer, you set up the exchange by inputing everyone's email addresses. You choose the money limit, enter the location and date of the exchange, and decide on a date everyone needs to sign up by. An invite is sent to the guests, and once they accept, Elfster "draws" names and then emails the participants letting them know who they need to shop for.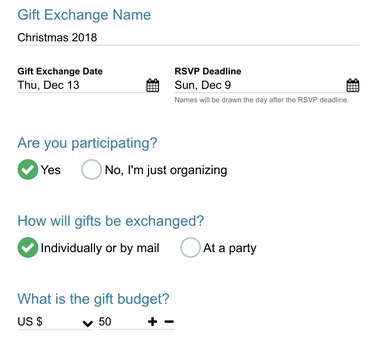 Once the participants accept the invitation, you can set draw restrictions so couples don't draw each other. Because buying for the person you've already bought gifts for is no fun.
Get started with Elfster here.