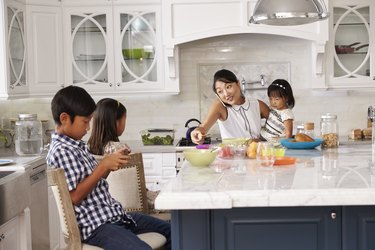 Keeping your family organized is no easy task. But you don't have to do it alone. Picniic is a pretty remarkable app that'll help keep your family organized, productive, and connected by bringing everyone's schedules, tasks, and data together in one shared place. That way no one forgets to pick up your kids from soccer practice... or forgets to take them altogether.
Picniic offers real-time family location sharing, a synced calendar, and an info locker that can store everything from medical to household information (like Wifi passwords. It also allows you to keep track of your to-do lists, shopping lists, recipes, special events, family news, family photos, and even has the option to plan meals.
So, basically it's a life saver for busy families.