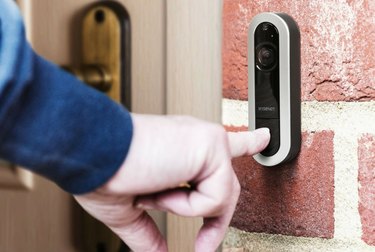 It may sound ridiculous, but finding the right smart doorbell for your home can be a challenge. There are lots to choose from, and each offers slight variations of pretty much the same thing: a doorbell that works in tandem with your smartphone so you can see who's at the door, providing necessary home protection.
But one smart doorbell in particular takes it a step further by providing face recognition and human detection. The Wisenet SmartCam D1 can detect a person's face and capture and crop the face automatically. The user can then assign a name to the face, like "Mom," "Neighbor Susan," or "Mail Carrier," adding each face to the "interested face" list.
Through the Wisenet SmartCam app, users can receive alerts when an unidentified or known visitor is at the door. The technology used in the device prevents false alerts, only alerting users to humans, not animals or cars passing by.
In addition, the SmartCam D1 has abnormal sound detection. When the video doorbell identifies sirens, screaming, or glass breaking, an audio alert is immediately sent to the user's phone.
The camera also features a built-in microphone for two-way talk, live-view on demand, HD streaming, 150 degree field of view, and, of course, Wi-Fi. When the doorbell rings, it rings through the hardwired mechanical or electric chime bell in the house and through the app.
Choose from three colors: black, gold, and silver.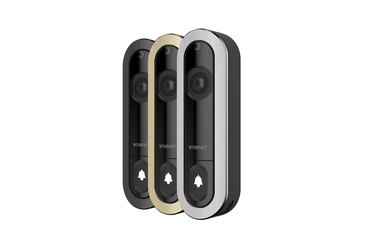 Recordings from the camera can be stored using the company's SmartCloud storage. Subscription plans are available for 30 days, 60 days, and 180 days.
The SmartCam D1 can be purchased from Amazon for $230, and it includes and 6-month free Cloud trial.