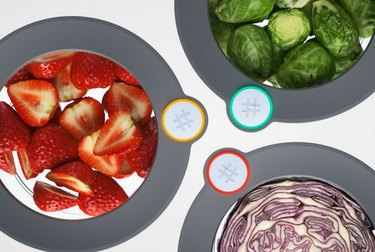 In an effort to cut back on food waste, and ultimately, save you money, Chicago-based startup Ovie created Smarterware—a connected food storage system that pairs with Amazon Alexa to help you keep track of what's in your fridge.
Smarterware launched on Kickstarter earlier this week, and it's already more than halfway to its fundraising goal. It combines hardware (smart tags you put on food storage containers, takeout boxes, bottles, etc.) with an app to remind you when your food is about to go bad.
With Smarterware, you won't be able to forget how long your leftovers have been sitting in the fridge, if the breast milk in the freezer is past its expiration date, or when you need to cook the chicken before it goes bad.
Smarterware comes with an airtight sealed container that helps keep food fresher for longer and SmartTags that fit onto the container. The LED light ring on the tag changes color to alert you to the state of your food. Green means you're good to go, yellow means your food is at risk of going bad, and red means you should probably toss it.
You can either use your voice with your Amazon Alexa device by telling it what to track, or you can use the app to type in what you're saving and how long you think it should be good for.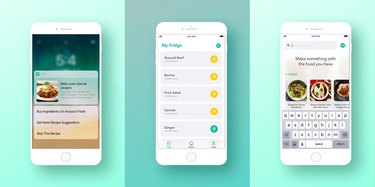 The company notes that according to the NRDC (National Resources Defense Council), Americans waste about 40 percent of our food, which can add up to around $2,000 per year for the average family. Smarterware hopes to change that.
The starter kit retails for $100, but through Kickstarter, you can get it for $70. That includes three SmartTags, a Smarterware 6-cup container, two Smarterware universal connectors that can go on anything, and a Smarterware clip. Click here to back the project.