Every single day, Facebook has 1.45 billion users on mobile devices alone – on all platforms, 2.2 billion people use the platform at least once a month. Among all that mind-boggling engagement, more than 60 million businesses have Pages on Facebook, and 4 million of those businesses actively advertise. "Engagement" is the key word here. While people may only visit your business occasionally, whether it's brick-and-mortar or an online storefront, Facebook users access the site an average of eight times per day. For businesses, the potential value of maintaining that sort of engagement after customers have walked out the door or navigated away from their websites can't be overstated.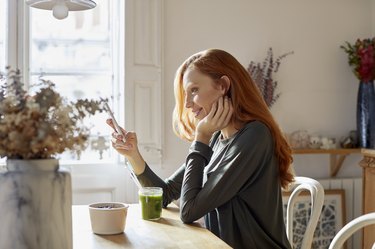 How to Advertise on Facebook
The basics of Facebook advertising fall into a few different usage categories. You can use ads to promote your Page, your external website, specific Page posts, or specific actions you take on Facebook. Pages are public, front-facing profiles for businesses, organizations and public figures that are different from personal Facebook profiles.
To make an ad, log in to your Facebook account, go to facebook.com/business, and click "Create an Ad." Facebook will walk you through all sorts of options, such as adding photos or videos, text or a call to action. You can even define your ad's objective – to generate traffic, for instance – and target audience information to help Facebook position it.
"Use Facebook ads to generate demand, not fulfill it," says Neil Patel, The New York Times bestselling author of "Hustle: The Power to Change Your Life With Money, Meaning and Momentum." Patel notes that business engagement thrives on Facebook when you ask users to sign up or follow, not to buy. This is called "low-friction conversion."
Use video to maximize the number of eyes on your brand. In 2018, about 500 million people watch Facebook videos every day.
Increase engagement by creating an "engagement funnel." Tailor your initial video to the demographic of your ideal customer, and when you reach a couple of thousand views, roll out a new video or series of videos that hone in even more specifically on the demographic that has watched at least 25 percent of your previous video. You can do this when you create an ad, using the "Create a Custom Audience" feature under the "Engagement" drop-down menu.
How Much Does It Cost to Put an Ad on Facebook?
Facebook ads focus on customization, and that focus extends to pricing. When you create an ad on Facebook, you set the budget. You can choose the amount of money you want to spend and whether you prefer to be charged overall or pay for each result you get. The minimum daily charge for impressions is $1 while low-frequency events like limited-time offers or app installs have a minimum budget of $40 per day.
According to Facebook, "some people spend more on coffee each day than they do on their ad campaigns." On the other hand, Facebook also notes, "If you want to spend $50,000 a week, you can do that, too."
Is Advertising on Facebook Worth It?
Because every business, ad and brand is different, your mileage from Facebook advertising will vary. It is a fact, though, that Facebook ad revenue grew from $764 million in 2009 to $39.9 billion in 2017.
Much of Facebook's advertising power comes with its unrivaled targeting ability, made possible by the demographic and engagement data the platform collects every second. As Forbes puts it, "There are no other paid advertising opportunities that allow you to target messages to such specific demographics as 35-year-old women who live in Dallas and like the band Slipknot." If your business caters to a niche, Facebook's advertising utility increases substantially.
For your own business, the financial results should speak for themselves – if an initial, small-scale ad generates revenue, you might want to consider a larger campaign. As a general rule of thumb, $4 or more in revenue for every $1 you spend is a profitable campaign.