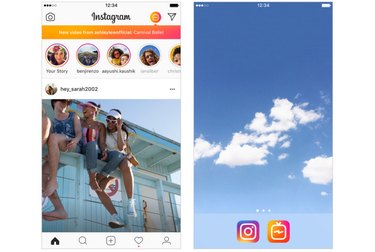 If you think you spend too much time on Instagram, this news is likely not going to help. Instagram has launched IGTV, an app for watching long-form videos from Instagram creators. The new feature is basically Instagram's version of YouTube.
As of today, you can either download the IGTV app or just watch from within the Instagram app. To browse through videos from the people you follow and other popular videos, click the new TV icon in the top right corner of the screen.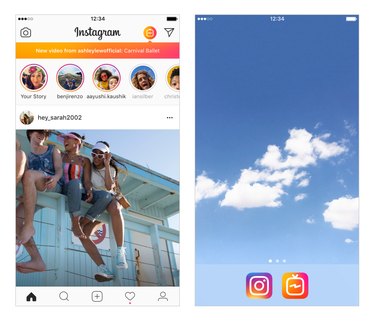 The full screen videos are meant to be watched vertically, and they can be up to an hour long. The videos start playing automatically once you click on the icon, so if you don't want to wake a sleeping baby or alert your boss that you're taking a break, you might want to turn the volume down before clicking.
Like TV and YouTube, IGTV has channels, but the creators are the channels. The videos you'll see are from the people you follow, as well as from other people Instagram's nosey (and creepily accurate) algorithm thinks you might like. You can swipe up to browse through more content, and switch between "For You," "Following," "Popular," and "Continue Watching." You can also like, comment, and send videos to your friends in Direct—because is it even Instagram if you can't like something?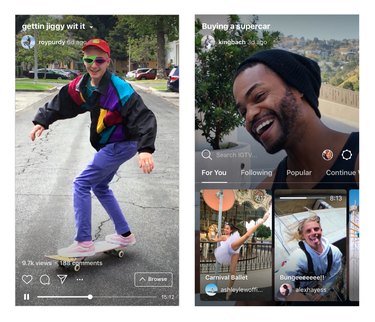 Anyone can be a creator. To start your own channel, all you need to do is upload your own IGTV videos.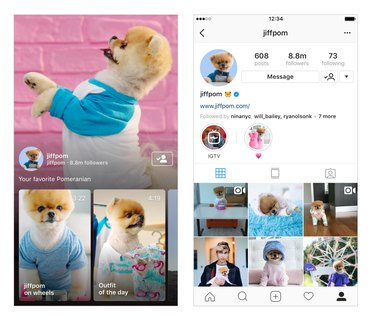 As of now, there aren't any ads, but the way things go over at Instagram, that'll likely change once IGTV gains traction. It'll be annoying for us, but potentially pretty lucrative for creators.