Every home needs music, and every mid century modern home needs a mid century modern wireless Bluetooth speaker. OK, needs is a strong word, but when you see the SōLIS SO-6000 Chromecast-enabled Bluetooth speaker, you're probably going to agree.
SōLIS' speaker has hi-res audio capabilities, multi-room streaming, and it works with Google Home, which means you can play or stop music from anywhere in your home. It doesn't just take up room on a shelf—it's stylish, sleek, and looks like it's straight out of the 1950s. But the tech is definitely circa 2018.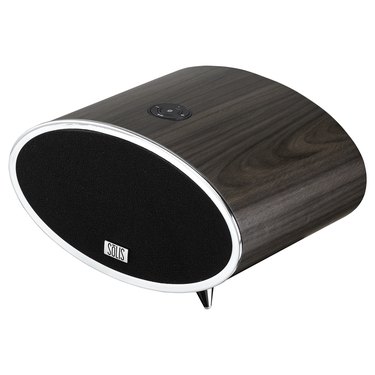 The SO-6000 has great stereo sound and pretty solid bass thanks to its 2x18W RMS amplifier and low-resonance wooden enclosure.
The price tag is pretty steep at $270, but the sound quality, ease of use, and overall design might be worth it. Buy it here.