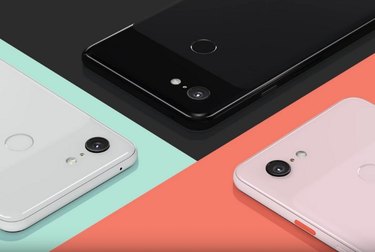 Google's Pixel 3 and Pixel 3 XL are finally available for preorder. At the Made by Google event on Tuesday, the company unveiled its new phones and their release date. You can preorder the phones now on Google's online store page, and they'll be shipping out on October 17th. October 18th is the official launch date, so you'll only need to wait one more week.
The Pixel 3 starts at $799 or a monthly payment of $33.29, and you'll be paying at least $899 for the Pixel 3 XL, or it can be leased for $34.47.
You can stick with whatever service provider you currently use, or you can switch to Google's Project Fi, which offers some startup deals that might be worth taking a look at. If you trade in your current phone, Google will take off as much as $435 off the purchase price, and if you order both a Pixel 3 and Pixel 3 XL before October 17th, Google will hook you up with a $799 service credit for your Project Fi account.
In case you need more enticement, Pixel 3 and Pixel 3 XL preorders also include six free months of YouTube Music premium. Click here for more info on the phones (and their incredible cameras) and to place your preorder.