Ah, moving day. It's a dreadful day, but there are ways to make things easier on yourself—like by hiring professionals to take care of the dirty work and heavy lifting. (Friends you've bribed with pizza and beer don't count as professionals.)
Check out these apps that'll help your moving day not suck:
Wunderlist
Staying organized before and during a moving is essential. With Wunderlist, you can make to-do lists, shopping lists, set reminders, and even share lists and assign tasks to friends and family.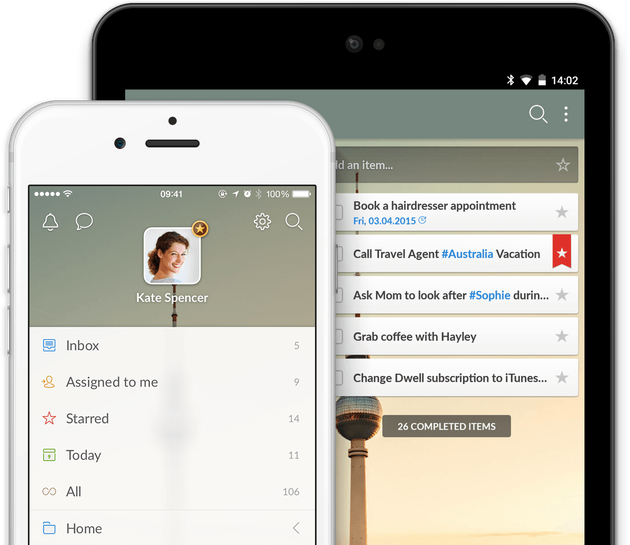 Download here free for iOS and Android.
Updater
Use the Updater website to do a bunch of moving-relating things in one place. You can reserve a moving company, connect TV and internet, secure insurance, forward mail, transfer utilities, and more.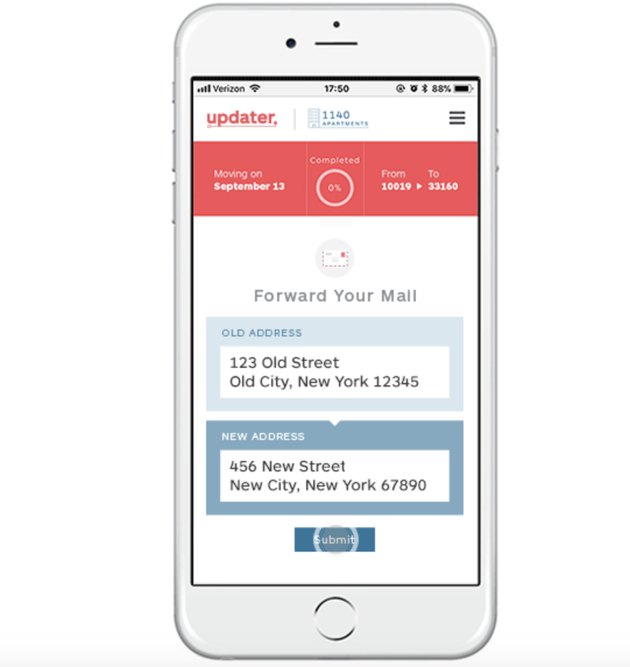 Click here to get started.
Moving Van
Use Moving Van to easily identify what you packed in each box. As you pack, list the contents, take photos of everything in the box, and assign each box with a unique name or number. You can also assign each box a name for whatever room it should be moved to. If you're looking for a specific item, you can do a search to find where it was packed.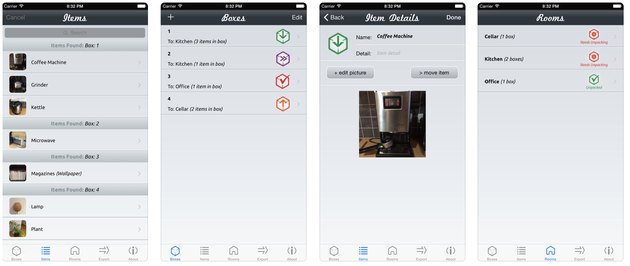 Download here for $1.99 for iOS.
Moved
The Moved app acts as a personal assistant to help you through the entire moving process. You can book a moving company, sell your furniture, buy packing materials, find a storage unit, and more. The app will even do the research to find you the best quote on movers.

Download here free for iOS.
You Move Me
Let professionals to the packing and moving for you. You Move Me offers different packages based on your needs. Have them pack your entire house and unpack everything in your new house, hire them to only pack one particular room, or specify certain items you need help packing.
Unpakt
Unpakt gives you quotes from moving companies based on the exact items you need moved, the number of boxes, the square footage of your home, and your location.