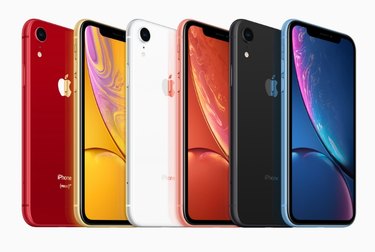 You can finally buy Apple's iPhone XR. It might have fewer bells and whistles than its iPhone XS counterpart, but it's less expensive and comes in new fun colors. So, if you aren't into taking out a second mortgage on your home just to afford the most recent iPhone, the new iPhone XR might be for you.
The $749 base model comes with 64GB of storage, with the option to upgrade to the 128GB model for an extra $50. There's also an $899 256GB version if you need the extra space.
The iPhone XR shares many features with the iPhone XS, like Face ID security, Animoji and Memoji, and the A12 Bionic processor. Its 6.1-inch screen is a Liquid Retina LCD, and looks just as sharp as previous iPhones to the untrained eye.
Choose from six colors: white, black, blue, yellow, orange, and red.
Click here to buy the phone.