The only thing better than your dog or kid's face as the background on your phone is your dog or kid's face multiplied like 20 times. Patternator is an app that lets you create personalized wallpapers to spice up your phone.
Give the app access to your camera to either take a new picture or to choose one from your camera roll. Once chosen, you'll have the option to trace around the part of the photo you want to turn into a sticker. Then use the editing tools and choose from several different layouts, background colors, and GIPHY stickers.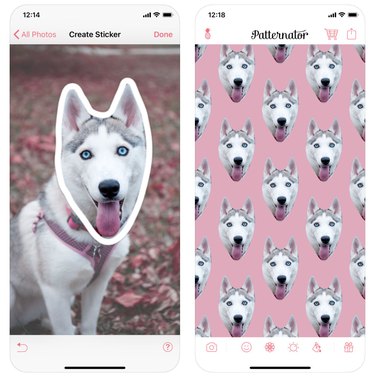 Not only can you create super cute and fun wallpapers, but you can also print patterns on throw pillows, t-shirts, tote bags, and phone cases.
The app is free to download and to create wallpapers, but for $1.99 a month, you can make animated patterns and save images in HD without the watermark.
Download the app here for iOS.