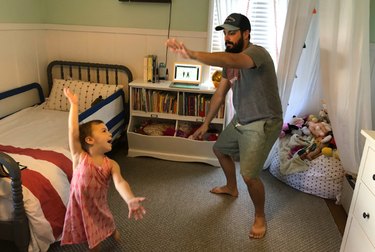 With everything going on in the world right now, it's important for kids to keep their minds stimulated and to move their bodies.
GoNoodle is an app that encourages kids to stay active while getting in their screen time. It makes movement and mindfulness an integral part of a child's day, both at home and at school.
GoNoodle offers dance-along videos, yoga videos, mindfulness activities, and other fun ways to move. Each activity has a purpose—whether it's to energize or calm, stimulate or relax, or recharge or focus the body and mind.
The app offers fun and easy choreography for everyone in the family to learn together. And the best part is once you and your kids learn the moves, you can turn off the device or TV and dance around the house.
The app is also loaded with empowering videos that give kids some really great tips to become more mindful.