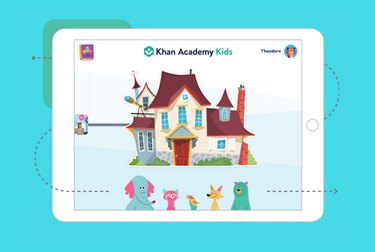 Khan Academy Kids is a free app designed to inspire kids to learn by engaging them in fun and educational activities, lessons, and tasks.
Five adorable animal characters guide kids ages two to six through a curriculum covering a range of topics including math, literacy, language, motor development, and social-emotional skills. Lessons are aligned with the Head Start Early Learning Outcomes Framework and Common Core Standards.
The app offers a personalized learning path that presents kids with activities, books, educational videos, and creative lessons that allow them to learn at their own pace, creating an individualized experience for each child.
Kids can also choose learn independently using the Khan Academy Kids Library, which has a collection of activities, books, videos, and coloring pages.