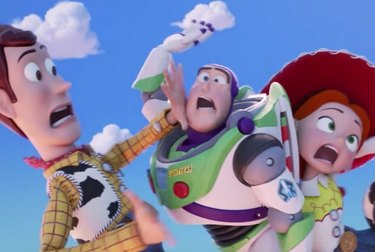 The whole crew is back together again! Disney just released the first teaser trailer for Toy Story 4, and while the trailer doesn't give much away, it does introduce a new DIY-looking toy that insists they're not a toy at all. Things get a little bumpy, and .... well, you'll just have to see for yourself.
Check out the cute trailer:
Toy Story 4 hits theaters June 21, 2019.