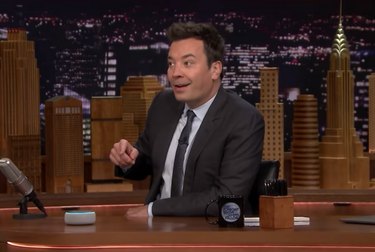 Jimmy Fallon wants to make your kids laugh, and he's doing it by teaming up with Amazon Echo devices to take over the roll of Alexa's "Tell Me a Joke" feature.
For the next month, when you ask Alexa to tell you a joke, she'll hand over the mic (so to speak) to Fallon. The jokes are silly and are really meant for kids—like, "What did the horse say to the scarecrow? Hayyyy."
Fallon announced the partnership in a segment on The Tonight Show Starring Jimmy Fallon:
Go ahead, give it a try. You know you want to.