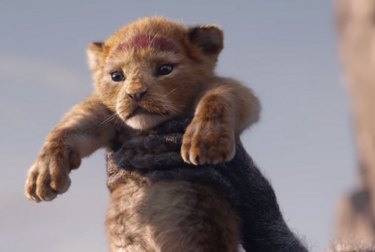 From the day we arrived on the planet, we've been waiting for Disney to bless us with a live-action remake of The Lion King. Well, it's finally happening. The very first teaser trailer has finally been released, and it's everything. Hakuna matata forever.
The cast consists of some pretty incredible people playing the photoreal animated characters. James Earl Jones voices Mufasa, just like he did in the original 1994 film. Donald Glover plays Simba, Beyonce plays Nala, and Chiwetel Ejiofor voices Scar. Zazu is played by John Oliver, John Kani voices Rafiki, and Seth Rogen and Billy Eichner voice Pumbaa and Timon. Missing from the lineup is Jonathan Taylor Thomas, but we'll take what we can get.
Check out the teaser trailer and prepare to feel all the feelings:
The Lion King will hit theaters on July 19th, 2019.