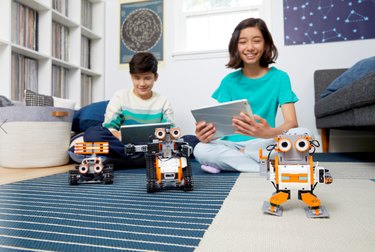 Attention parents: If your kids have an interest in coding, these robots might be exactly what they need to take their coding skills to the next level (even if that level is beginner).
UBTECH, a company that makes consumer robotics, offers a whole bunch of Jimu Robot kits designed for kids 8 and up (which technically means they're for adults too). Your kids can learn to use Blockly coding to program their robots to navigate obstacles, carry objects, create color effects, create emotions, and more.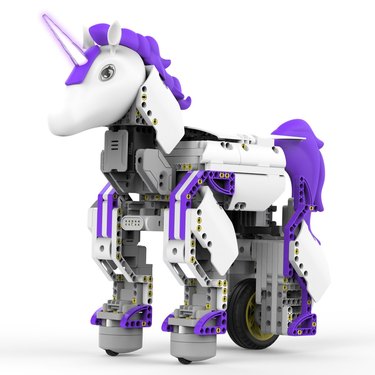 The Jimu app provides 3D/360 degree step-by-step instructions on how to build and code each robot. For the younger kids, parental supervision might be necessary, as the kits can be challenging for beginners.
Choose from the BuilderBots Series: Overdrive Kit, AstroBot Series: Cosmos Kit, Explorer Kit, Mythical Series: UnicornBot Kit, and the Meebot Kit, among others.