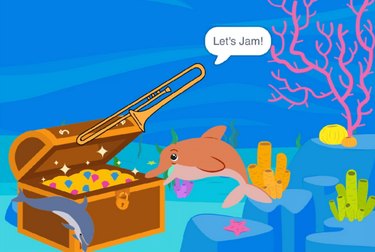 Google really wants kids of all ages to learn how to code, and it's a beautiful thing.
In celebration of Computer Science Education Week (CSEdWeek), Google is partnering with an Hour of Code—one-hour tutorials in over 45 languages. No experience is needed to participate, and the suggested ages are from 4 to 104. So, basically it's for everyone.
CS First's latest coding activity encourages you to create an interactive story using block based coding. The storyline begins with two characters meeting and discovering a surprising object—what happens next is up to you.
Video tutorials give step-by-step instructions. If you don't already have it, you'll need to download Scratch 3.0. Click here to get started.