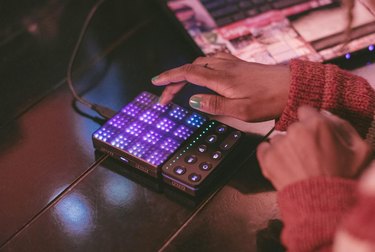 Learning how to play music is an important part of development in kids. Research has shown that providing kids with music training results in positive effects, like long-term enhancement of visual-spatial, verbal, and mathematical performance.
ROLI's Beatmaker Kit is the perfect tool to teach kids how to play music. It's definitely not a typical piano or guitar lesson — the kit provides a hands-on approach to beats in an exciting and futuristic way.
Kids (and adults) can learn finger drumming and produce tracks using the kit's built-in software, including Equator, Strobe2, Cypher2, Ableton Live Lite, Tracktion Waveform, and BLOCKS Dashboard. Plus, Beatmaker comes with a free 6-month subscription to Melodics, a desktop software program that has hundreds of fun and interactive lessons.
Here's how it works:
Buy Roli's Beatmaker Kit here for $300.