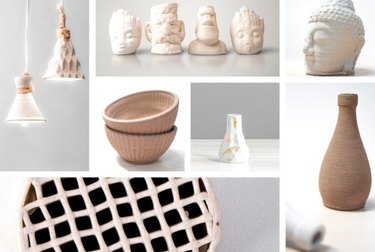 Art doesn't have to handmade, and this cool Kickstarter proves it.
CERAMBOT is a 3D printer that prints sculptures, art, and architecture using ceramics, and they're stunning. The printer turns your artistic ideas into reality.
Once printed, the ceramics remain pliable so you can correct, modify, and customize the finished product however you choose.
Use CERAMBOT to build ceramic pieces you don't have time (or the ability) to create yourself (like this Buddha head that was created in 18 minutes):
Or use it to draw chocolate prints on plates for a very special dessert situation:
Click here for more information and to back the project.