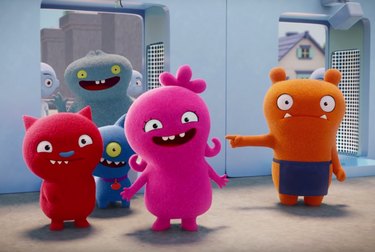 An adorable new animated musical is coming soon, and your kids are going to love it. UglyDolls is the story of outcast dolls who are considered to be ugly and weird. But in Uglyville, beauty runs deep and weirdness is celebrated.
Moxy and her UglyDoll pals come across a town called Perfection, where the more conventional dolls are being trained to find the love of a child. Along the way, the UglyDolls learn what it means to be different while understand that you can be amazing without being perfect.
The movie stars the voices of Kelly Clarkson, Nick Jonas, Janelle Monáe, Blake Shelton, Pitbull, Wanda Sykes, Gabriel Iglesias, and Emma Roberts.
UglyDolls hits theaters on May 3rd.