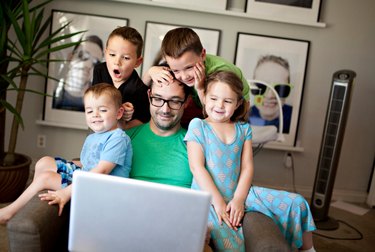 Skyping is great for so many reasons. It allows you to have face-to-face calls with friends and family, and it gives many people the opportunity to work from home and still be "present" for a work meeting. It's great and convenient until you realize the person you're Skyping with has a front row seat to the mess that is your home.
Well, Skype just announced a new feature called background blur which uses artificial intelligence that is trained in human form detection to keep you in focus during your calls—not your laundry on the bed.
"With a simple toggle, right-click, or even through your Skype settings, your background will be instantly and subtly blurred, leaving just you as the only focal point," according to Skype.
Download or update to the latest version of Skype to have access to the new feature.