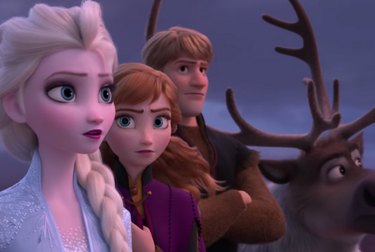 Disney just released the first teaser trailer for Frozen 2, and things are looking a little grim for Elsa, Anna, and the gang.
The first half of the trailer is dramatic and heart wrenching as Elsa attempts to run across massive waves in the ocean using her freezing powers. The action doesn't stop there, as Anna, Kristoff, reindeer Sven, and Olaf have embarked their own adventures. There even seems to be a new mischievous character, as well as brand new music that's sure to capture the hearts of everyone.
Frozen 2 will hit theaters November 22nd.