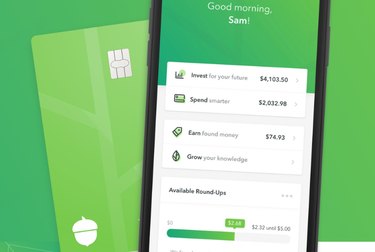 We all have spare change, even if not physical money. Acorns is an app that takes your spare change, aka roundups on any purchase you make using a debit card linked to your Acorns account, and invests it for you.
So, if you spend $14.75 at Target (which is obviously unrealistic, as it's impossible to spend less than $100 at Target per visit), Acorns will take that quarter and invest it over six Exchange Traded Funds through their partner Vanguard. Using these six funds, your investment is distributed in over 7,000 stocks.
Acorns' plan is perfect for college students, as the app doesn't charge management fees for anyone enrolled in a four year college. For everyone else, the fee is $1 a month for an Acorns Core taxable investment account, $2 a month for the Acorns Later IRA account, and $3 a month for the Acorns Spend checking account and debit card (which includes the investment accounts).
Whether you're a student who is just starting to save money, or if you're just looking for a low effort way to save money, Acorns provides a solid return on your investment.