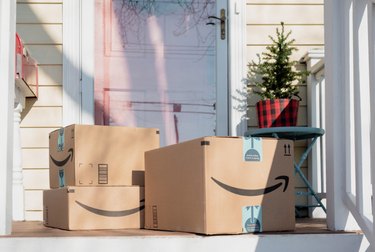 If you're an Amazon Prime member who lives in the U.S., you can now choose which day of the week you want to receive your packages.
The new feature is called Amazon Day, and it allows you to set a fault delivery day. So, if you know you'll be home on Wednesdays and Saturdays each week, you can set all your packages to arrive on one of those days. You can change the delivery day at checkout if your designated day won't work on that particular week.
Amazon Day was first introduced back in November as an invite-only program. It's part of the company's Shipment Zero initiative, which has a goal of making all of Amazon's shipments carbon neutral by 2030. The original test group helped Amazon reduce its box waste by "tens of thousands of boxes." Having all of your items arrive in one box each week would certainly help cut down on the waste.