Whether you're traveling to a new city or need some help figuring out the best transportation routes in the city you live in, Citymapper can help in a major way.
Available in more than 30 cities worldwide, Citymapper uses real-time data and smart route planning to help take the guesswork out of public transportation. The planning tools used by the app suggest creative combinations of several modes of transportation—as opposed to other apps that focus on just one.
Once you plug in your destination, if the most efficient way for you to get there is taking a taxi to the bus to the subway station, Citymapper will let you know. It'll even tell you if you should rent a bike or a scooter along the way.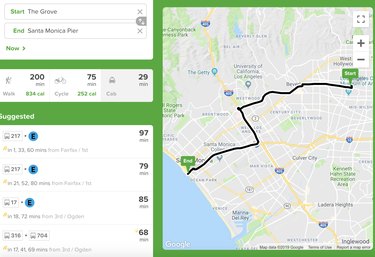 The app will tell you how far you have to walk to catch your transportation, the total fare across everything, and if taking a taxi would just be faster. Once you arrive at your destination, your trip receipt will even tell you how many calories you burned.
To make your trip even more efficient, you can set up Siri Shortcuts to create voice commands, because opening an app while you're rushing around isn't always easy.