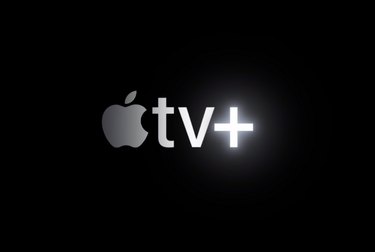 At its much anticipated "show time" event held on Monday, Apple announced something major—it's producing a number of shows for its brand new original programming platform, Apple TV+. But not just any shows—shows that seem to have something to say, and happen to have pretty big names attached. You know, like Oprah and Steven Spielberg.
Dozens of original content shows will be available on Apple TV+, and more will be added each month once the service launches worldwide in the fall.
The shows include Steven Spielberg's Amazing Stories, a science fiction anthology series based on the 1985 NBC show; Little America, from Big Sick writers Kumail Nanjiani and Emily V. Gordon, which will cover "a whole range of human emotions"; The Morning Show starring Jennifer Aniston, Reese Witherspoon, and Steve Carell; two documentaries from Oprah; See, a series from Steven Knight starring Jason Momoa; and a slate of children's programming developed in partnership with Apple and Sesame Workshop. You can view clips of the shows on Apple's website. Pricing has yet to be announced.