Samsung announced the release of a new TV that can flip from landscape mode to portrait mode, because social media is taking over the world—or at least one specific part of the world.
The Sero TV has a 43-inch QLED display, and it'll only be available in Korea for now, much to the dismay of phone-obsessed millennials everywhere else, probably. In fact, Samsung says the Sero was created based on studies done on the things millennials are into. But as an elderly millennial, I can confidently say that a vertical TV is not something I'm into—for the record.
It comes with a floor stand, which allows the TV to be watched in either landscape or portrait mode. Phones can be connected to the TV using NFC, so whatever is being watched on the phone can be mirrored onto the larger screen.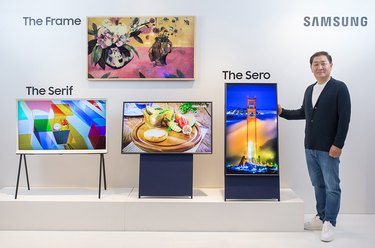 The Sero might be fun in concept, but the price tag is pretty steep. It'll be available for purchase in Korea at the end of May for 1.9 million won—that's about $1,630.