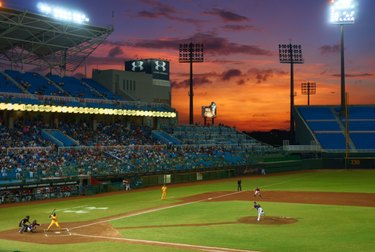 Looking for last minute tickets to a ballgame, concert, or musical? Gametime is an app that'll hook you up with tickets for the best prices available.
With thousands of tickets to choose from, you can browse around or search for a specific event. Aside from sports, concerts, and musicals, you can also browse popular events near you, events happening this weekend, events under $50, and those that were just announced.
You can even purchase tickets up to 90 minutes after an event starts, which will likely mean the tickets will be discounted—yay saving money!
Once you buy your tickets, they'll be sent to your phone, which you can then scan at the venue. If you bought tickets for friends, you can instantly share them via text.
If you need to sell tickets, you can list them using Gametime. Just snap a photo of your paper tickets and upload them. You can get paid via PayPal or receive a Gametime credit.