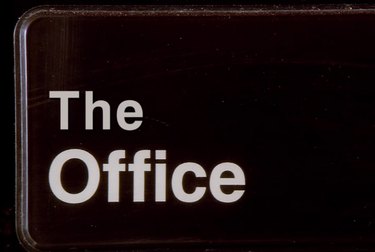 The Office is leaving Netflix, but not until January 2021. So, you have some time to watch all nine seasons of your favorite show at least 16 more times.
NBCUniversal has secured "exclusive domestic streaming rights," which will make The Office available on NBC's new streaming service set to launch next year.
"The Office has become a staple of pop-culture and is a rare gem whose relevance continues to grow at a time when fans have more entertainment choices than ever before," Bonnie Hammer, Chairman of NBCUniversal Direct-to-Consumer and Digital Enterprises, said in a press release. "We can't wait to welcome the gang from Dunder Mifflin to NBCUniversal's new streaming service."
Netflix is sad. I'm sad. You're probably sad too.
Let's take a moment of silence to feel our feelings.