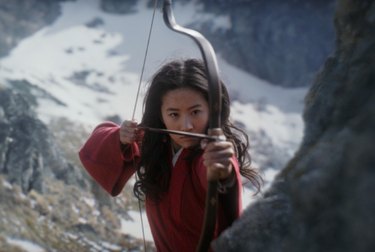 Disney released the first teaser trailer for the live-action remake of Mulan, and it looks like it was worth the 21 year wait.
Directed by Niki Caro, Mulan introduces Chinese actress Liu Yifei, who also goes by the name Crystal Liu, as Mulan—the young woman who leaves home and disguises herself as a man so she can join the Chinese army in place of her ailing father.
The story is said to be inspired by parts of the 1998 version of Mulan, as well as by the legendary story of Chinese warrior Hua Mulan.
It doesn't look like any of the original animated movie's songs will be included this time around (remember "I'll Make a Man Out of You" and "A Girl Worth Fighting For"?), but perhaps they would only detract from the realism of the new film.
Here's the stunning trailer
Mulan will bring honor to us all when it hits theaters on March 27, 2020.