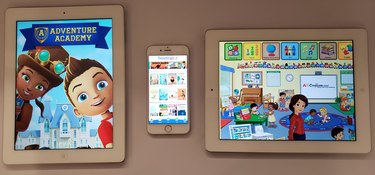 Students everywhere are gearing up for the start of a new school year. But before they hit the books, they'll need to stock up on the latest tech gadgets and gear. Here are some of my top picks to help busy families get off to a great start and stay at the head of the class all year long.
Get Your Little Ones to School on Time
Save yourself the stress of getting stuck in traffic (and getting yet another tardy) with a Radwagon Electric Cargo Bike ($1499) from Rad Power Bikes. It goes 25-45 miles on a single charge, with speeds of up to 20-miles per hour. The motor does the heavy lifting and helps you pedal when and how much you need it. This specific model is perfect for riding with one or even two kids at a time, hauling groceries, and looking really cool while you do it.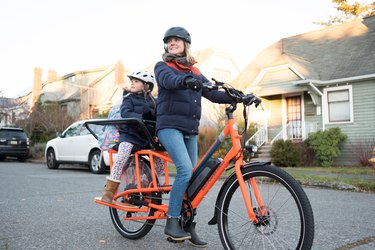 Make Sure Screen Time Is Educational
A company called Age of Learning has three stellar tech tools parents of grade-schoolers should all know about:
For kids ages 2-8, ABCmouse is a carefully curated early learning program that prepares kids for kindergarten and beyond. Kids might think that they're getting away with sneaky screen time, but they're really learning letters, numbers, reading, math, science, art and music — and it's all so engaging and fun, they have no idea that it's so good for them!
Youngsters in the 8-12 year age range can graduate to a child-safe video game called Adventure Academy. It lets kids create their own avatar and then explore, create, build and adventure through a virtual world. The only way to level up is to learn subjects essential for success in school, such as fractions, essay structure, the scientific method and a whole lot more.
ReadingIQ for ages 12 and under is another great app that assesses reading skills. It helps kids master literacy at a pace and in a way that totally works for them. With a bit of a magic formula, it gets kids to actually like reading while making them better at it.
You can download all three of these apps from your app store, at a cost of less than $10 per month.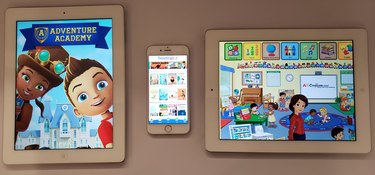 Keep Calm After Drops, Spills and Malfunctions
For quick, easy and painless fixes to whatever befalls your kids' best tech, check out SquareTrade. It's an Allstate company that covers everything from drops and spills, to the ole' "dog ate my laptop," and all sorts of technical glitches and malfunctions in between.
It's really easy and fast: Download the app, file a claim, and adjusters often approve it in about 10 minutes or less. Plus, if you drop your phone face-down on cement and crack it (like I did yesterday), you no longer have to ship it off for repairs. SquareTrade now offers an on-demand fix within one day.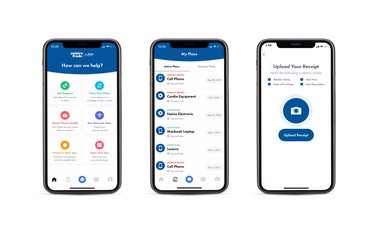 Enjoy an Affordable Laptop or Tablet Experience
Since my youngest is 18 years old and about to start college, my back-to-school list still includes a computer, such as the $1,100 MacBook Air, the $800 (on sale right now) HUAWEI MateBook 13, or the $258 Lenovo Chromebook C330. And no, that last price isn't a typo. For cost-conscious parents, Chromebooks are worth a serious look since they deliver the computer power most students need, at a fraction of the cost of a traditional notebook.
Still have money to spend? Grab a 2-in-1 tablet like the Lenovo Smart Tab P10. It's a full Android tablet that transforms into an Amazon Alexa enabled smart display when you dock it in its Bluetooth speaker. The snappy screen, Dolby Audio, and the fact that it's more functional than many of Amazon's own smart screens make it every bit worth the less than $300 price tag.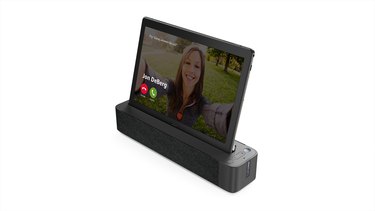 Get a Good Night's Sleep
Getting back on a healthy sleep schedule after summer break can be a difficult task. The new Hatch Baby Rest Plus is like Nanny 911. It's an all-in-one sound machine, child monitor, alarm clock and sleep training device that grows with your child.
Use it as a baby monitor with infants, then as a sleep-trainer for toddlers. As kids get older, they can continue to use the soothing sounds and comforting light to know exactly when to go to sleep and when it's time to get up.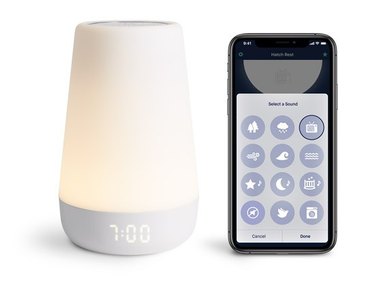 What are some of your favorite back-to-school gadgets, tech tools and helpful hacks this year? Be sure to let us know in the comments section below.