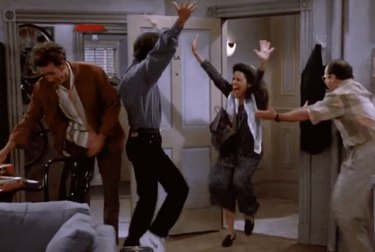 Seinfeld ended its nine year run on NBC 21 years ago, yada yada yada, now all 180 episodes are coming to Netflix.
Jerry, Elaine, George, and Kramer are officially going to be streamable 24/7 starting in 2021. Netflix acquired the global streaming rights to Seinfeld for five years, which is a huge win after recently losing the streaming rights to Friends and The Office.
"Seinfeld is the television comedy that all television comedy is measured against," Ted Sarandos, chief content officer for Netflix, said in a statement. "It is as fresh and funny as ever and will be available to the world in 4K for the first time. We can't wait to welcome Jerry, Elaine, George, and Kramer to their new global home on Netflix."